Reactive images for simple VTubing
First published: March 9, 2022
Last updated: March 9, 2022
VTubing means controling a graphic in your content creation instead of showing your real face through a webcam. Advanced VTubing requires motion capture and can even go as far as making use of proper motion capture suits. Apart from keeping your privacy, using a VTubing setup can provide possibilities for expressing your creativity and presenting yourself in a certain way that are not possible by using a webcam.
However, there are also some simple solutions, that do not require you to wear a suit, do advanced programming or even own a webcam. And they can even be used to give your Discord voice calls a bit more personality!
Technically, you can probably not call that VTubing, however, it feels a bit like it.
OBS plugin "Image Reaction"
The most simple solution that is very easy to set up - if you use OBS! - is the OBS plugin Image Reaction. Installing this plugin will add another source option to your OBS, which changes between two defined images (including animated gifs) depending on the volume change of a defined audio source.
Advantages
All of the setup stays in OBS and is under full control of the streamer
Streamer can decide which audio sources should trigger the image reaction - it doesn't have to be the streamer mic!
Possibility to add multiple reactive image sources for multiple audio sources if one uses for example Voicemeeter and inpuits Discord as own audio source.
Streamer has control over threshold and reaction time.
Screenshots

Example of two reatice image sources linked to two different audio sources (mic and Discord call)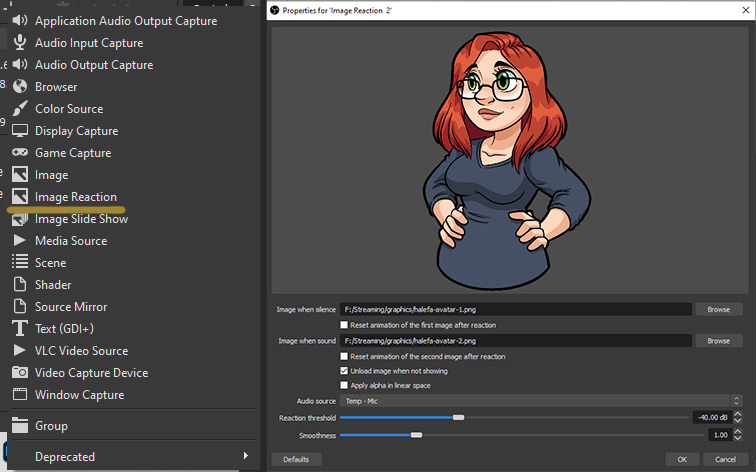 Adding reactive images as a new source and setting options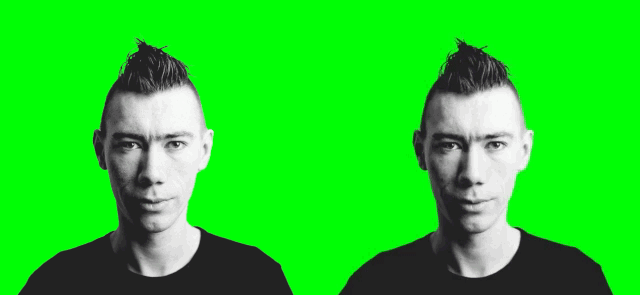 Example of
jonathanmh_com's
reactive gifs with a green background, that will turn transparent in combination with a chroma key filter in OBS
Discord Reactive Images
If you don't use OBS, don't use Voicemeeter (or similar) or want to use reactive images for multiple people in a Discord voice channel (I have not yet checked whether this works with voice calls, will update later!), a good alternative is Discord Reactive Images.
You log in on the website which provides you with a link that you need to add as a browser source to your broadcasting software (like OBS or Streamlabs OBS). Changes are made on that website and are stored in connection with your Discord ID.
You can set that browser source for just yourself as long as you are in a Discord voice channel with yourself. You can also make adjustments for other users in the channel, however, their settings will first show up when they join the channel.
Advantages
Works across broadcasting services
Nothing needs to be installed and maintained
Works for multiple people that each get their own reactive image in your stream.
Screenshots

Example of reactive images for various people in a Discord voice channel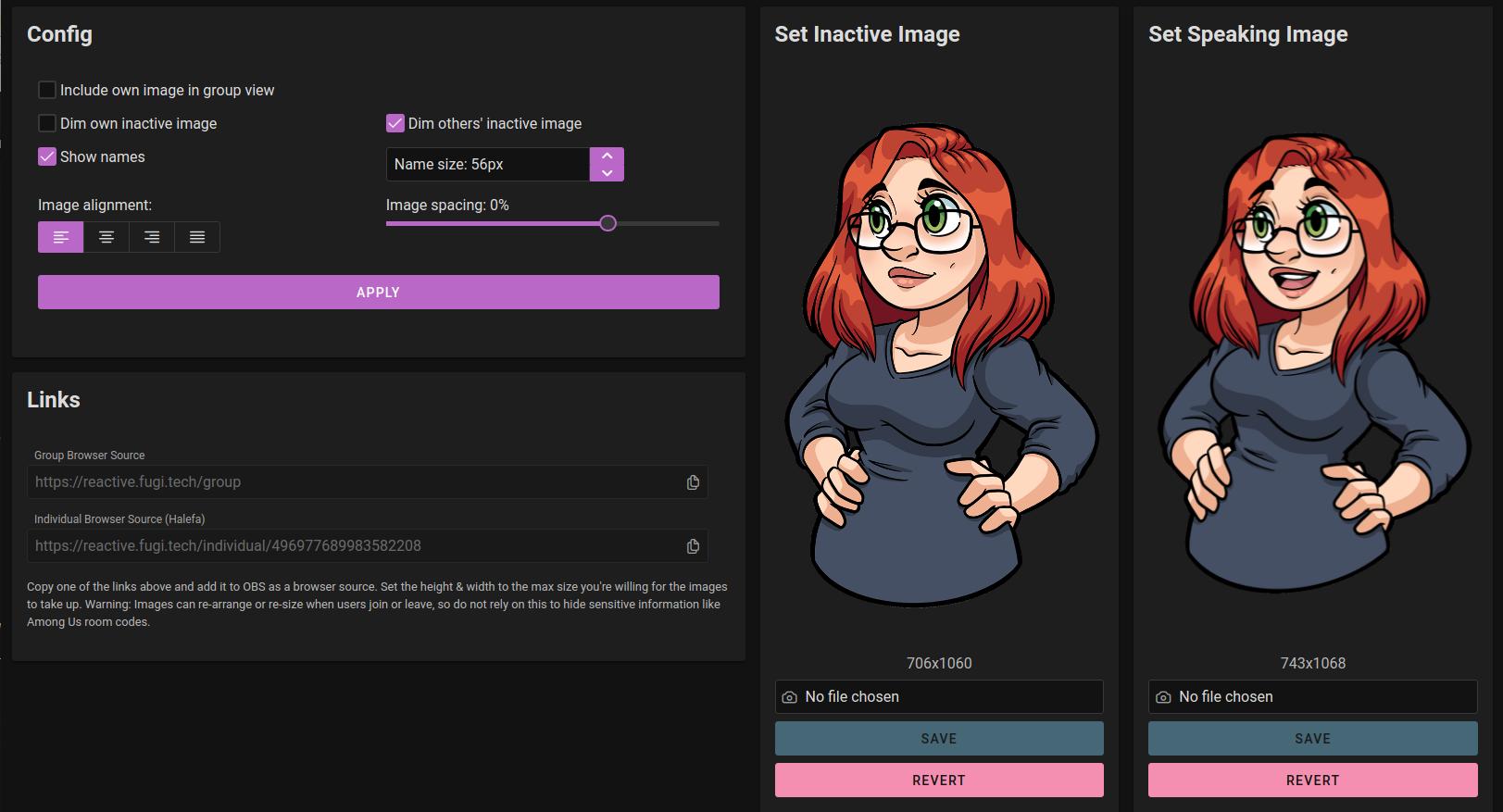 Settings for Discord reactive images
Did you like this?
Was this post useful to you? Follow me on Twitch or support me on Ko-Fi.
Read more: